MARIO TEXTURE PACK FOR MINECRAFT PE
Details :
Immerse yourself in the vibrant world of Mario within Minecraft PE by downloading the Mario Texture Pack! Explore a colorful and exciting environment, construct with amusing blocks, and enjoy the delightful new music.
The Finest Mario Texture Packs for MCPE:
Certain textures have the power to transform an entire game world. With the Mario resource pack installed, Minecraft PE players will be greeted with vibrant biomes adorned with new plants and enhanced mobs.
Mario Blocks:
This texture pack dedicated to the Mario theme offers Minecraft PE users a delightful array of 10 distinct blocks that fans of the legendary game will instantly recognize. Expect to encounter familiar elements such as flowers, mushrooms, stars, coins, and several other iconic blocks. What makes this texture pack particularly appealing is its compatibility with early editions of MCPE.
While the additions made by the developer may seem minor, they profoundly impact the overall visual experience.
Super Mario World:
Transform the space of Minecraft PE into a virtual Super Mario world with this texture pack. As a beloved game with a dedicated community, Super Mario has inspired various developers to create mods and texture packs featuring elements from this iconic universe.
Key Features:
Once this texture pack is installed, Minecraft PE players will have the opportunity to inhabit a mushroom house or construct colorful structures within their world. The Mario game's distinct background music has been seamlessly integrated into the pack by the developer.
Furthermore, the sun itself receives a texture transformation, growing larger and featuring radiant rays.
Several blocks undergo visual alterations, allowing players to easily recognize flowers, mushrooms, and other notable details from the beloved game. Armor and other items also benefit from enhanced detailing.
The Mario resource pack incorporates music from the original game, creating a jovial atmosphere and transforming the Minecraft PE world into a lively cartoon-like realm.
Download the Mario Texture Pack for Minecraft PE and embark on an adventure filled with nostalgia, vivid visuals, and whimsical music. Let the world of Mario come to life within your Minecraft PE experience.
Gallery :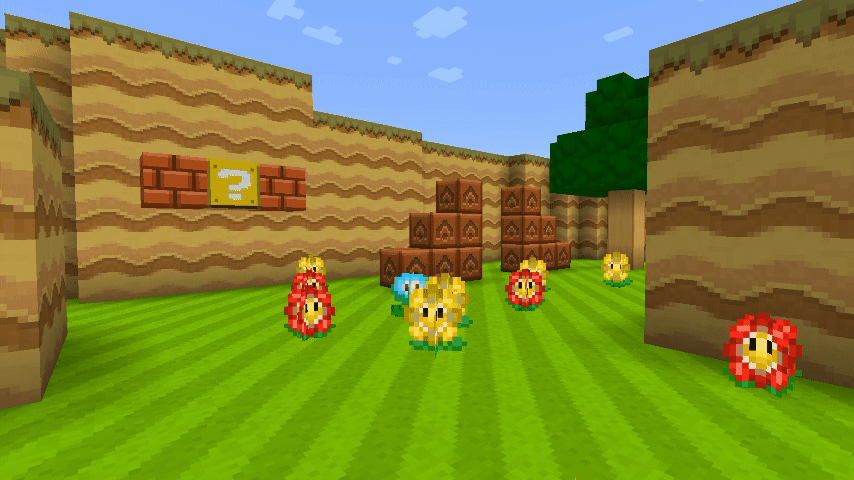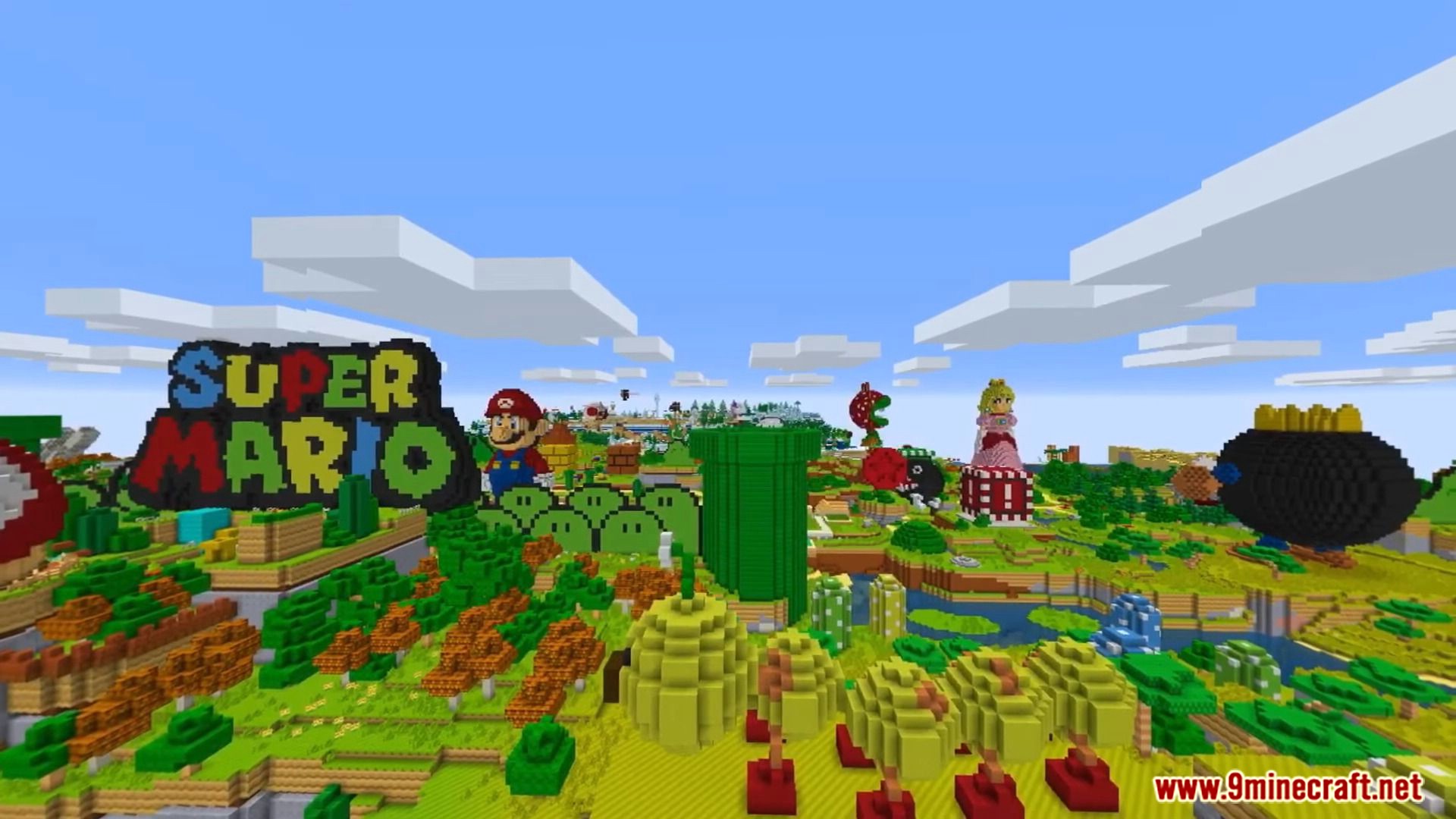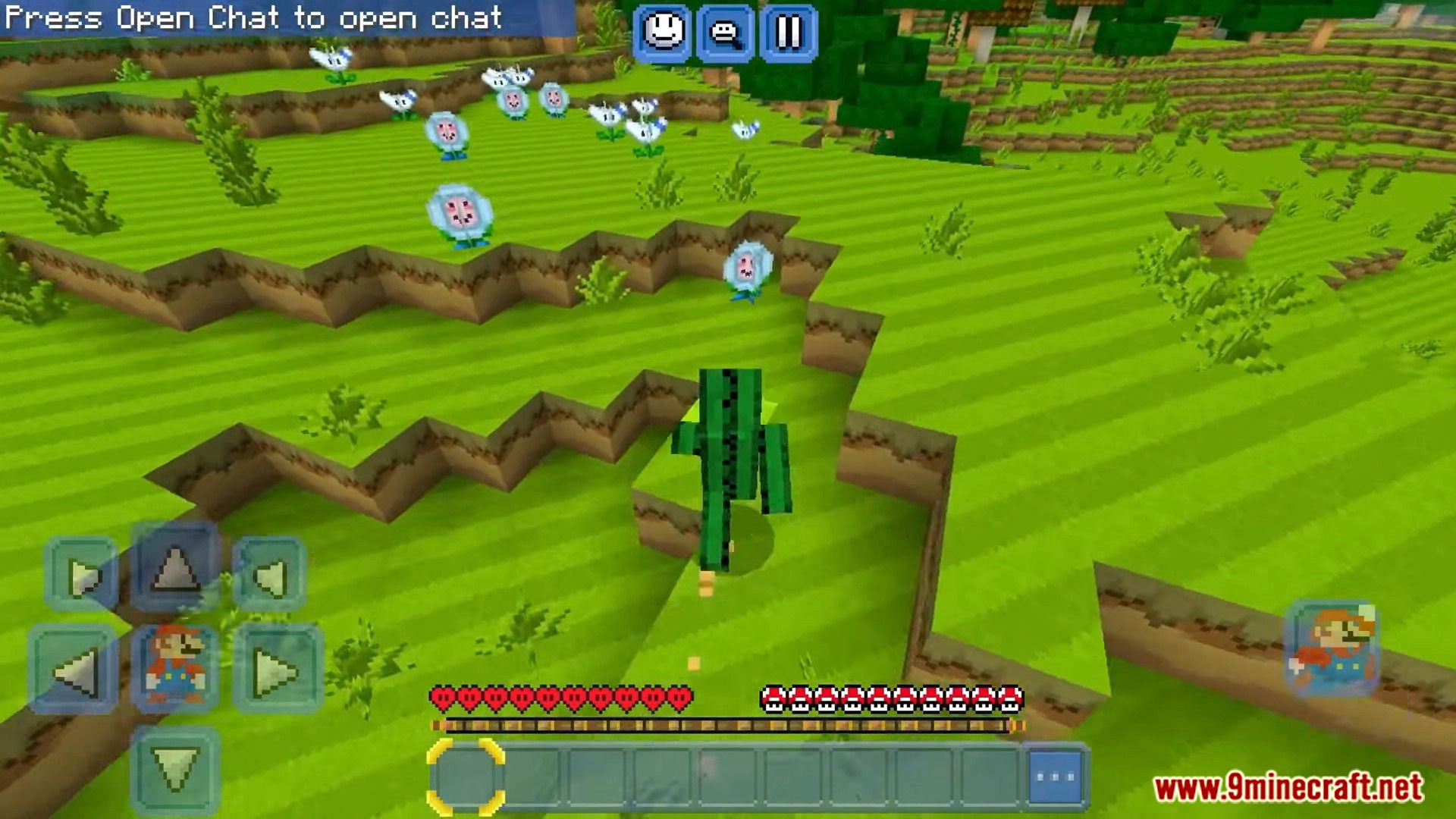 Download :