Small Table Mod for Minecraft Bedrock Edition
Details :
In the world of Minecraft Bedrock Edition, players are constantly seeking ways to improve their gaming experience. One such method is through modifications, or mods, which allow users to add new features and functionality to the game. In this article, we will explore a fascinating mod called the "Small Table Mod" that brings a compact table to the Minecraft Bedrock Edition.
The Small Table Mod:
The Small Table Mod is an exciting addition to Minecraft Bedrock Edition, designed to enhance the gameplay and provide players with a more convenient way of crafting items. This mod introduces a compact table that can be placed in limited spaces, making it ideal for smaller areas or cramped environments. With the Small Table Mod, players no longer need to worry about finding a large enough space to set up a traditional crafting table.
Features and Benefits:
The Small Table Mod offers several unique features and benefits that make it a must-have for Minecraft Bedrock Edition players. Let's take a closer look at some of its key attributes:
Compact Design: The mod introduces a smaller and more compact table, allowing players to craft items even in tight spaces. This is particularly useful for players who have limited room in their virtual worlds or those who prefer a more minimalist approach.
Convenience: With the Small Table Mod, crafting becomes more convenient than ever before. Players can easily access the crafting interface and create items without the hassle of searching for a suitable location to place a larger table. This saves time and effort, allowing players to focus on other aspects of their gameplay.
Versatility: Despite its smaller size, the Small Table Mod retains all the essential crafting functionalities of a traditional table. Players can still combine materials, discover new recipes, and create a wide range of items. The mod seamlessly integrates with the existing mechanics of Minecraft Bedrock Edition, ensuring a smooth and familiar crafting experience.
Installation and Compatibility:
Installing the Small Table Mod is a straightforward process. Players need to ensure that they have the Bedrock Edition of Minecraft and follow the mod's installation instructions carefully. Additionally, it is important to check for compatibility with other installed mods to avoid any conflicts or issues.
The Small Table Mod is a fantastic addition to Minecraft Bedrock Edition, offering players a compact and convenient alternative to traditional crafting tables. Its unique features and benefits make it a valuable tool for players looking to optimize their gameplay experience. Whether you have limited space or simply prefer a more streamlined approach, the Small Table Mod is definitely worth considering.
Gallery :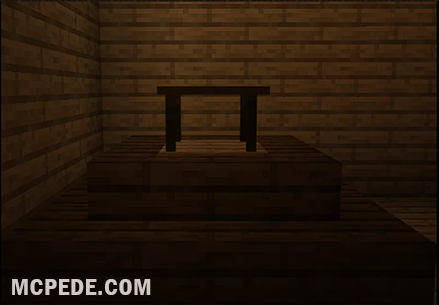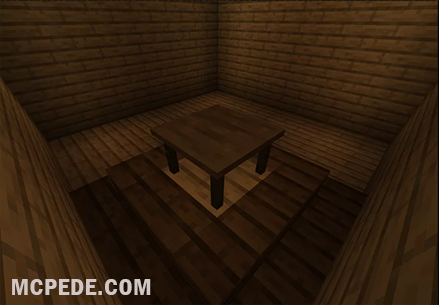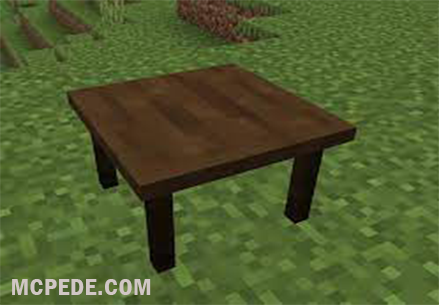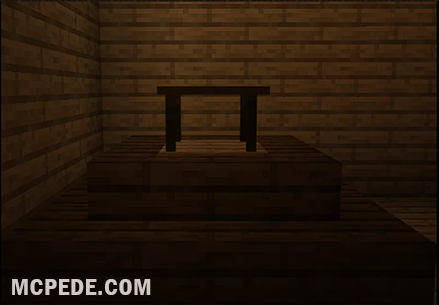 Download :