Craddy Shaders: FOR MINECRAFT PE
Details :
Craddy shaders are specifically designed for weaker devices and new versions of Minecraft that utilize the Render Dragon engine. These shaders introduce various changes to the game, including modifications to fog, textures, and more. The complete list of features can be found below, accompanied by corresponding images. It is worth noting that these shaders are compatible with all devices. Here are some of the functions provided by Craddy shaders:
Atmospheric fog in all biomes: Enhances the visual atmosphere by adding realistic fog effects throughout different biomes.
Rustling leaves: Adds dynamic movement and sound effects to all types of leaves, creating a more immersive environment.
Rustling plants (excluding corus): Similar to leaves, this feature adds realistic movement and sound effects to plants, except for corus plants.
Dynamic lighting: Introduces dynamic lighting effects that adapt to the in-game environment, enhancing the overall visual experience.
New textures for clouds, sun, and moon: Updates the textures of clouds, sun, and moon to provide a fresh and improved look.
Improved textures in the End: Enhances the textures in the End dimension, making it more visually appealing.
Atmospheric fog in the End: Adds atmospheric fog effects in the End dimension, contributing to its unique and immersive ambiance.
Beautiful sunset: Enhances the beauty of sunset scenes in the game, making them more visually stunning.
Improved Nether: Revamps the Nether dimension with improved textures and visual effects.
Improved Particles: Upgrades the appearance of particles in the game, making them more detailed and visually appealing.
Improved water: Enhances the visuals of water blocks, resulting in more realistic and captivating water surfaces.
Please note that the list above provides an overview of the functions and features of Craddy shaders. For a more comprehensive understanding and to view accompanying images, we recommend referring to the complete list provided by the shader developer.
Gallery :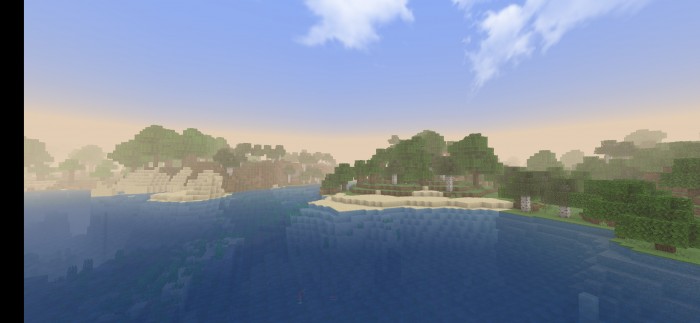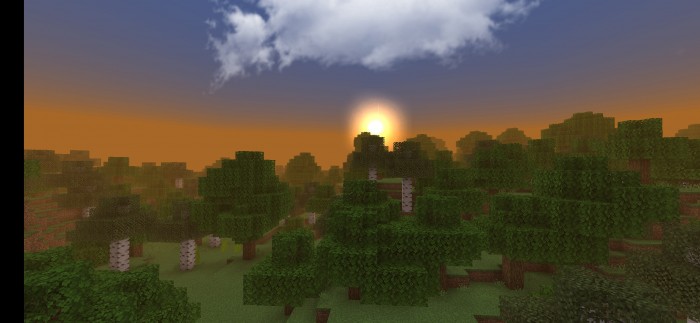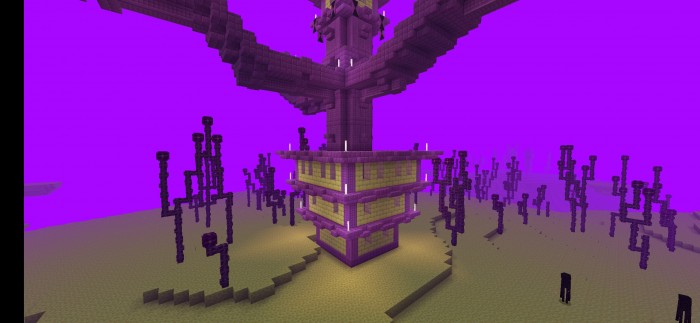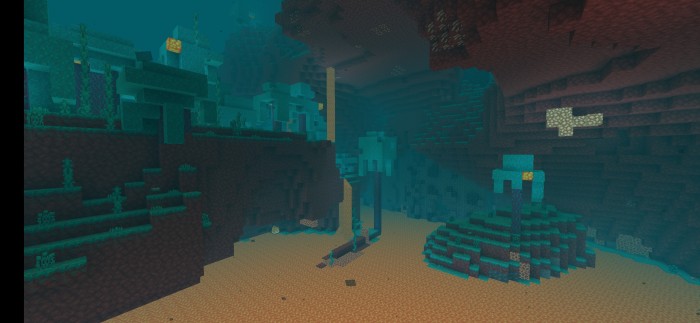 Download :