Hunger Games Map for Minecraft PE
Details :
The Hunger Games Map offers players an immersive PvP experience where the objective is to be the last survivor. Here are some of the new features in the Hunger Games Map:
PvP Battles: The map focuses on intense player-versus-player battles, where participants compete to be the sole survivor. The gameplay revolves around strategic survival skills, combat prowess, and resource management. Players must use their wits and abilities to outlast their opponents and secure victory.
Loot Chests: Throughout the Hunger Games Map, players will find chests filled with valuable loot. These chests contain weapons, armor, and other useful items that will aid in the survival journey. Finding and collecting these chests becomes crucial in equipping oneself for the challenges and battles ahead.
Multiple Biomes: The map provides players with a choice of starting in different biomes, such as a desert or a mystical forest. Each biome presents its own unique challenges and opportunities. Players can strategize their approach based on the biome they select, adapting their gameplay to the specific environment.
Multiple Arenas: The Hunger Games Map offers four distinct arenas for players to choose from. Each arena provides a different setting and layout, adding variety and replayability to the gameplay. Players can select their preferred arena and embark on the survival adventure.
Store and Purchasable Items: In this update of the Hunger Games Map, players have access to a store where they can purchase additional armor or weapons. This feature allows players to upgrade their equipment and enhance their chances of survival. It adds an extra layer of strategic decision-making as players balance their resources and purchases.
The Hunger Games Map offers an exciting and competitive PvP experience within Minecraft PE. With its unique arenas, loot chests, and strategic gameplay, players can test their skills, form alliances, and engage in thrilling battles to emerge as the ultimate victor.
Gallery :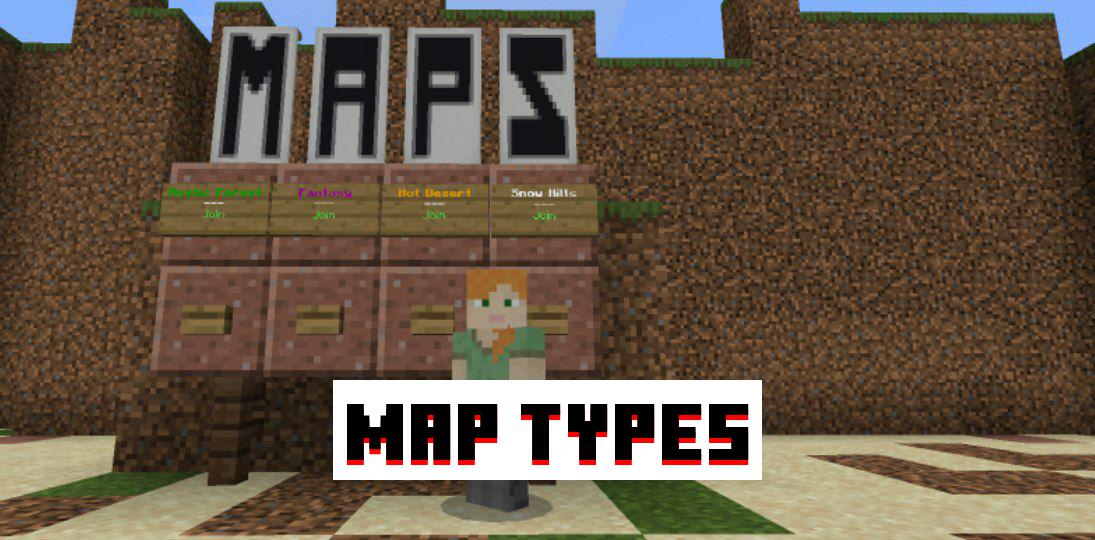 Download :