Magical Warfare Mod for Minecraft PE
Details :
Download Magical Warfare Mod for Minecraft PE: use unique effects to fight enemies and expand your capabilities!
What does Magical Warfare Mod add to MCPE?
In the struggle for survival, Minecraft PE players resort to different methods. They often use enchantments to get new effects: strength, the ability to deal more damage, and much more. The Magical Warfare mod allows users to apply many skills that were previously unavailable to them.
Frost Magic
This Magical Warfare mod allows Minecraft PE players to activate new abilities and use them to defeat enemies. The main weapon in this case will be cold.
Features
The developers decided to give players the ability to freeze enemies. This allows Minecraft PE players to slow down the movement of mobs, lure them into ice traps and much more. Users can shoot ice, as well as spawn a new creature that has similar abilities. Icy rain is one of the most powerful weapons of the mod. The attack allows players to slow down all mobs in range. This way players can gain time while attacking enemies.
The addon can be used in multiplayer mode. In this case, all the guests of the Magical Warfare world will have new abilities.
Soul Magic
This mod is designed to give Minecraft PE players necromancer abilities. It is possible to summon the dark side and use new powers to fight enemies. Soul effects will help players with this. Magical Warfare users can shoot skulls of souls, and such weapons even break through blocks. The addon also gives the character the ability to make mobs motionless for 5 seconds.
Gallery :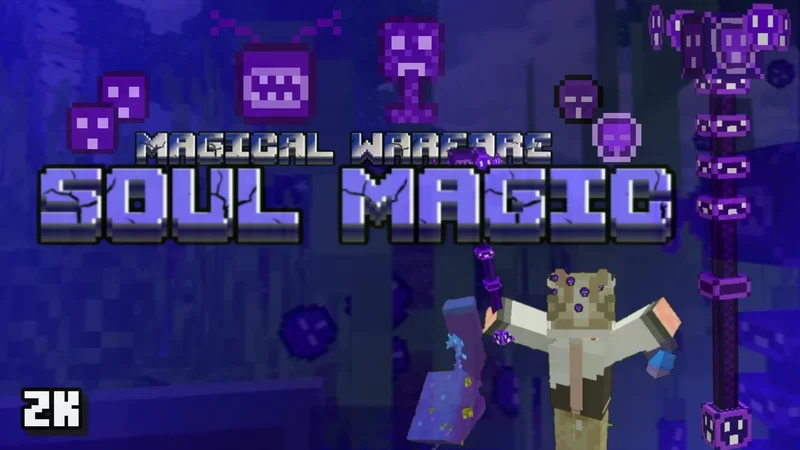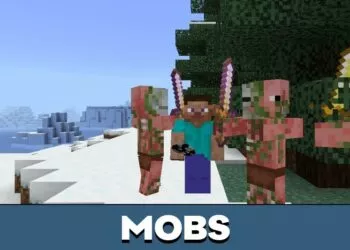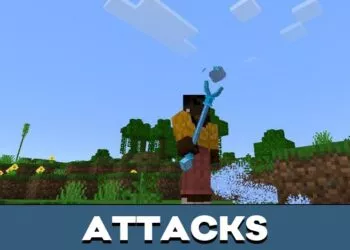 Download :